I think this is a western fence lizard. Walking back from a hike I saw him on a concrete slab used as a bridge over a small stream, on the way out of a trail near my house. I noticed he was holding an insect in its mouth. So I took a few pictures.
What is interesting is that he watched me and did not run away. So I decided that perhaps I could even get a video. I did, and I think it's a nice one.
You can see in this video that the insect legs are twitching. Perhaps it was still alive, or it was just an automatic contraction. Whatever the case, the lizard must have caught it very recently. T
As this series demonstrates, lizards eat insects, all kinds, grasshoppers, beetles, etc. They may also eat spiders. My research led me to believe that this insect is a spined oaker borer
A funny coincidence brought another very similar insect to my attention a couple of nights ago as I was out with my wife for our after-dinner walk. At some point, we came upon this large branch which had broken off from a eucalyptus tree.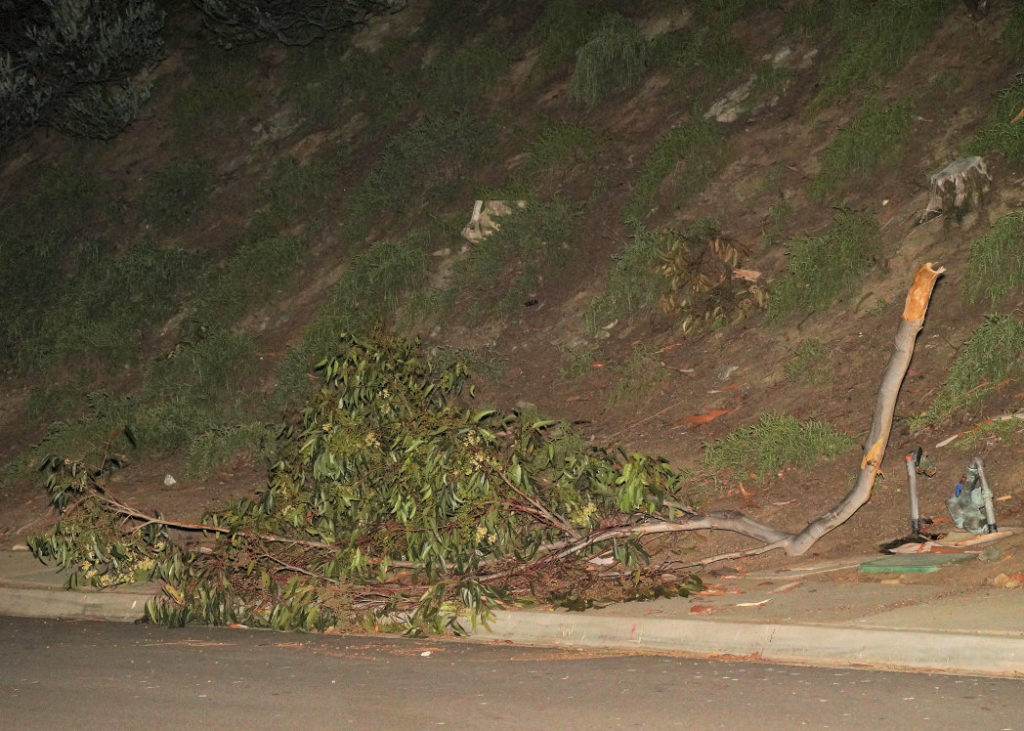 Notice the water pressure regulator connection which was broken by the impact. Lucky nobody was taking a walk under that tree when this happened.
Then, I got closer and spotted this insect: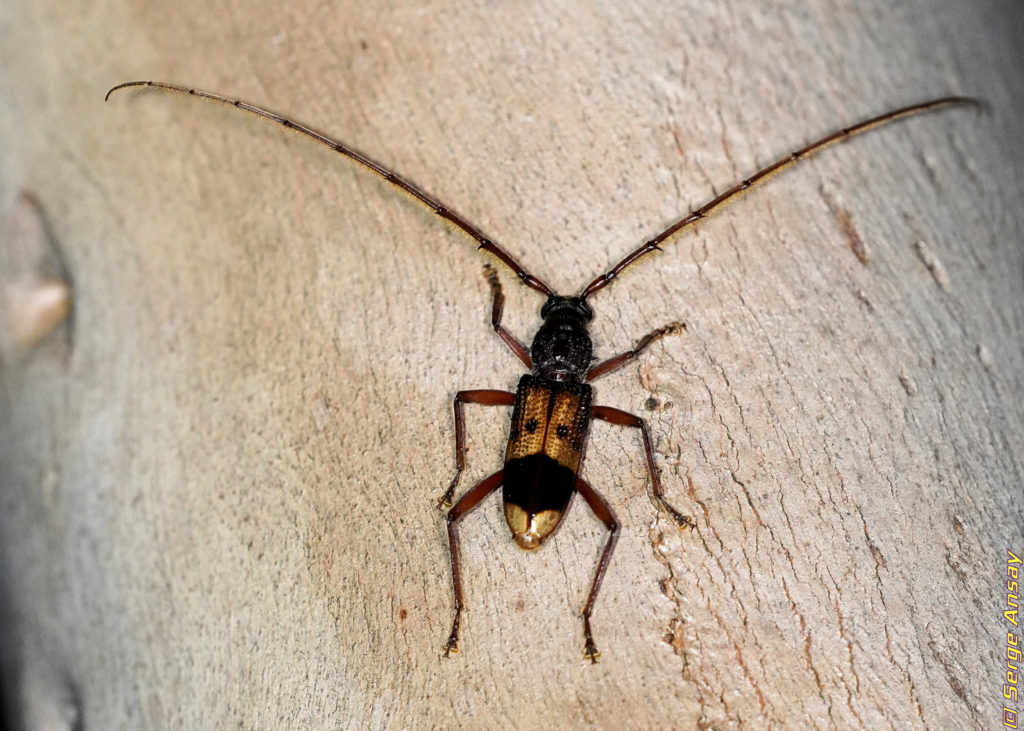 It reminded me very much of the insect caught by the lizard. But, after investigation I found out that, although it is also a tree borer, it is not the same insect. This is a eucalyptus long-horned borer. That makes sense since I found him on this eucalyptus branch. This insect comes from Australia, so, I imagine it was probably imported with the eucalyptus trees.