Who is this Serge guy anyway?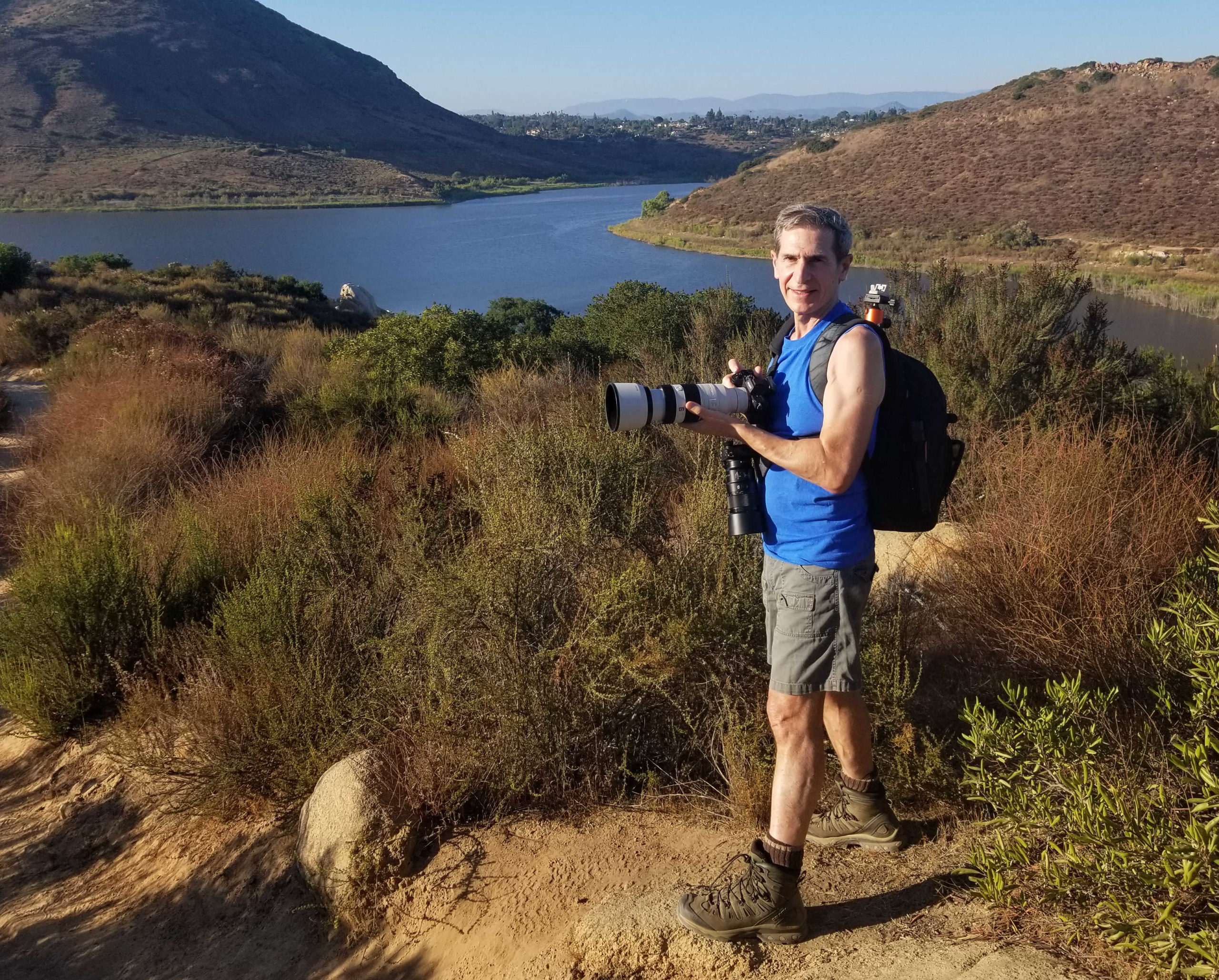 Hello dear visitor,
My name is Serge Ansay. I am a software engineer by trade and a wildlife photographer by hobby. I am also a lot of other things, some good, some bad, but luckily for you, they don't have anything to do with this blog. So we will skip that for now.
Why did I decide to create this blog? Well, it was an unusual "concours de circonstances" as the French saying goes, which translates poorly as "combination of factors".
I was working for Sony, and last year, as the company came up with great cameras and lenses, I finally decided I should take advantage of my 25% employee discount, and started buying all the equipment I thought I would need to enjoy one of my most enduring passions: photography.
At the time I had the idea that it would be fun to take pictures of the wildlife in my surroundings. I live in San Diego, near Lake Hodges, and, as you will see, there is a lot of wildlife around this lake.
But what really spurred me into action was COVID-19. When the lockdown came into effect, it meant I could no longer go to the gym 3 times a week. So, I figured I would go on hikes instead, and take pictures while I am at it.
If you go digging in the archives you will see that I put up my first wildlife pics in Facebook on November 24th, 2019. As we walked out of the house to go a for an after-dinner walk we found this family of mule deer grazing on the slope right in front of us. I was so excited, took a bunch of pictures lit only with a flashlight.
I felt that this was amazing. But then, you will see that a lot of time passed until April 10th, 2020, when I posted the second set. I only had 3 pics that I deemed interesting enough. What was very unusual was that I took all these pictures on the very same day. That simple fact made me so happy that I felt I should share them with my friends and family. Then, as time went by I took more pictures, kept my eyes alert, constantly on the look out for interesting images which might be worth showing on Facebook.
The few posts I made since generated some interest and one person, my niece Ariane, suggested I could change career and become a professional photographer. Well, like I said, it's a bit late for that, but the possibility that I could make money while doing something I really enjoy was growing in me. Then, later I discovered that some of my friends could not see my pictures because they didn't have a Facebook account. I thought, perhaps I should make them visible to the rest of the world. So, I decided to create this blog.
At this point I haven't had the time yet to consider the commercial aspect.
But, if you are interested in buying some of my pictures, please, don't hesitate, send me an email using the Contact page. Let's talk 😉
If you are not buying, go ahead, enjoy looking at my wildlife pictures, they are here for you. And don't be afraid to leave comments. I will try to answer as much as time allows.
Serge
Regarding the header background picture
I took this photo right from my office window. At the same moment there were 3 different types of birds on this dead tree: a hummingbird at the left, a sapsucker at center, and a red finch at right.